"Golden Attraction" Limited Edition Print with Hand-Embellishment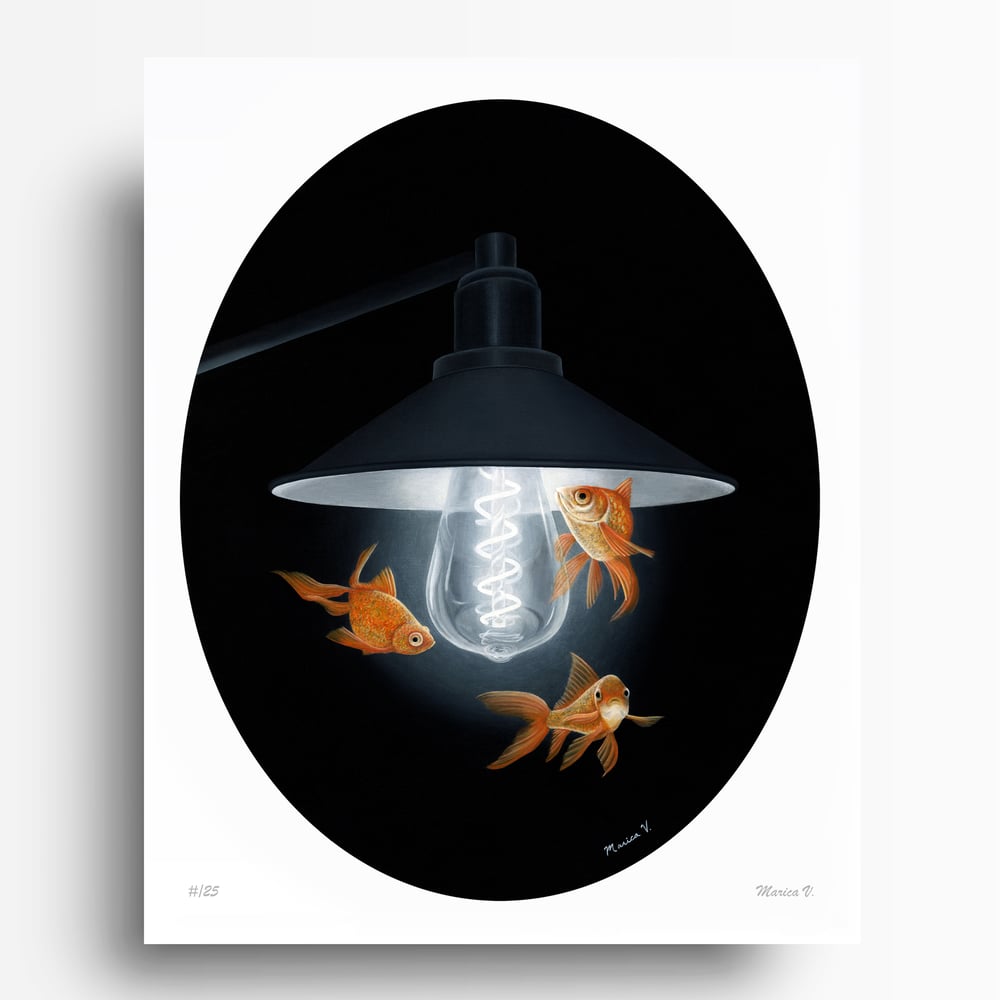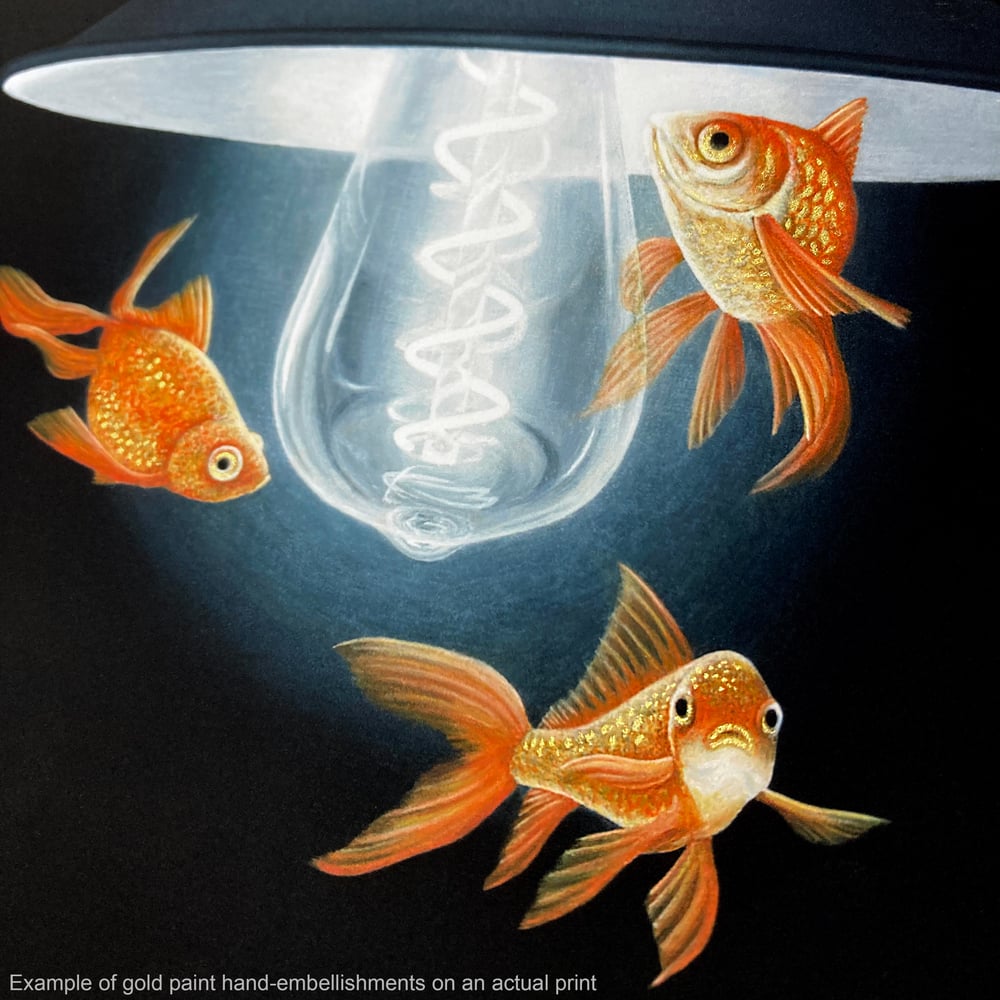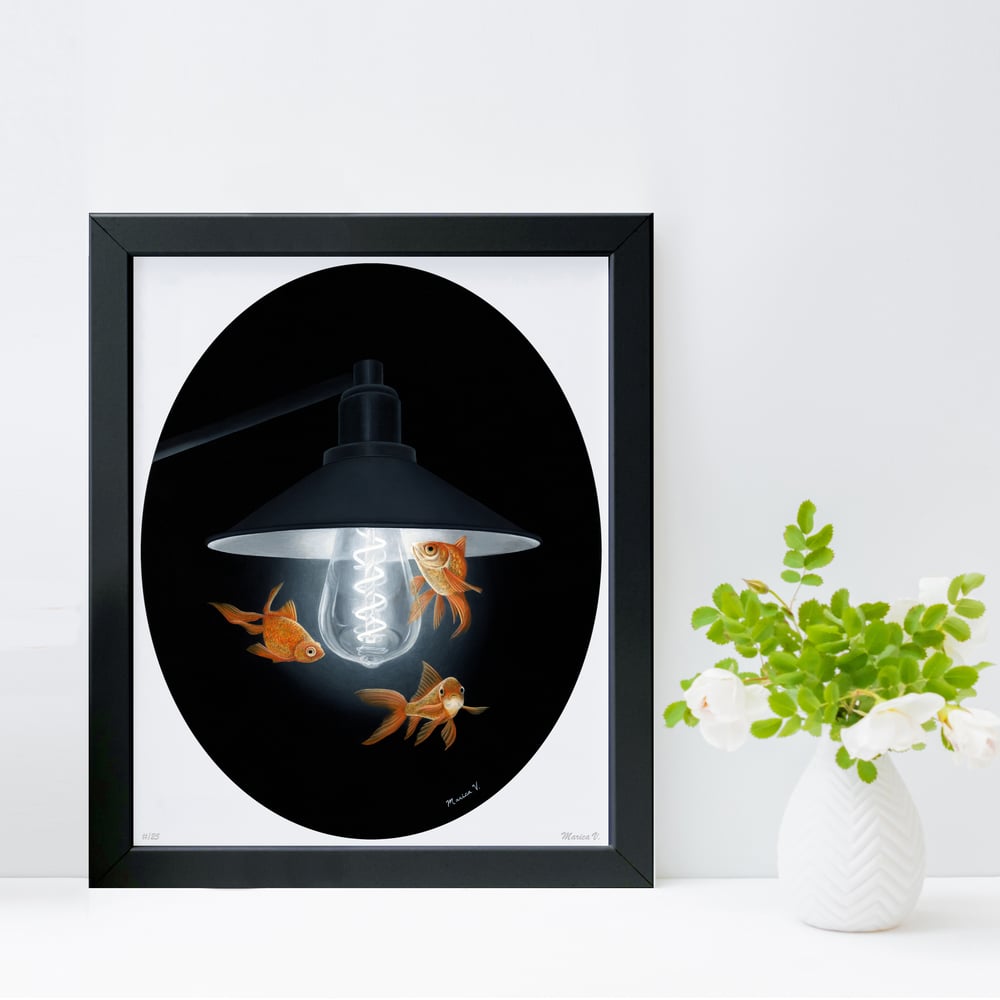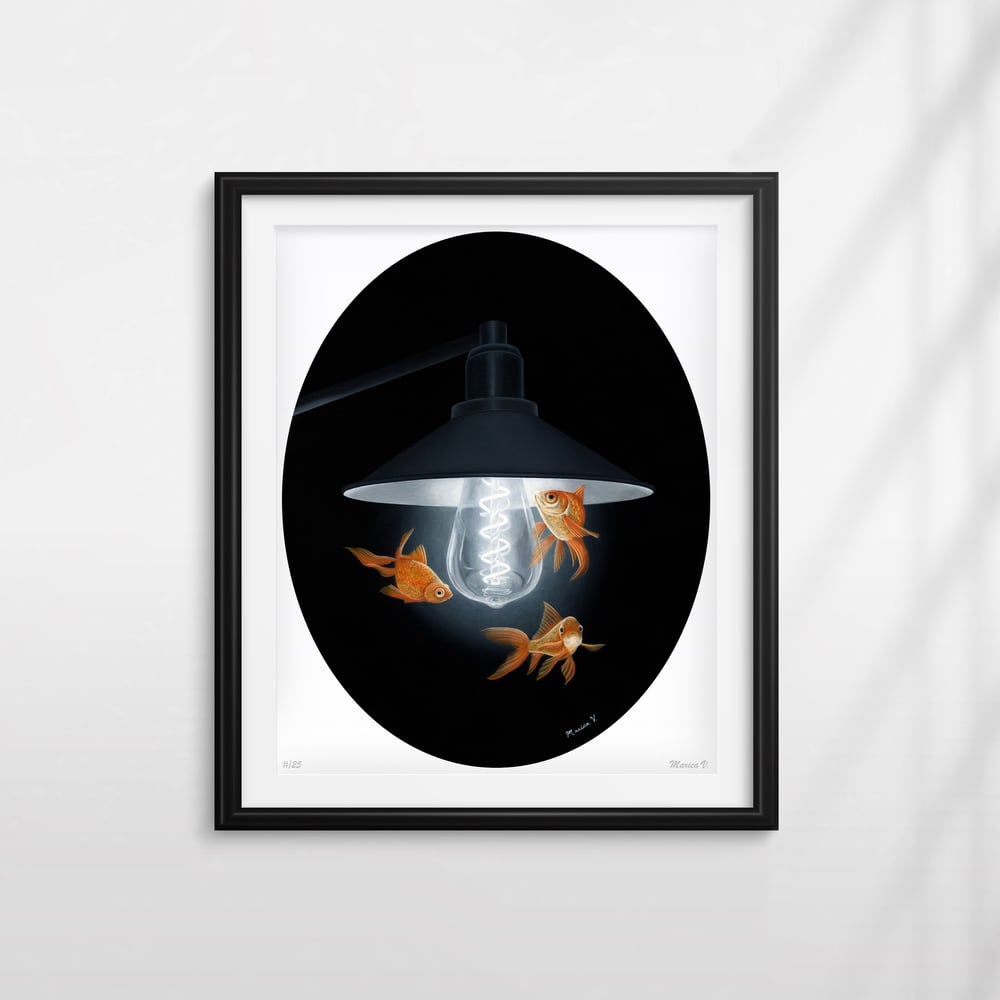 Signed, numbered, and hand-embellished limited edition giclée print on flat matte archival paper of the original oil painting on wood panel (original is sold).
Hand-embellished by the artist with "Liquid Metal" gold paint in the scales and details of the 3 fish, to mimic the reflective gold-leafing of the original painting!
Edition of 25 prints only.
7" x 8.75" oval image conveniently printed on 8" x 10" paper to easily fit into a standard frame.
Printed, signed, numbered, and hand-embellished to order. Please allow 5-7 business days for artwork to ship. Ships flat via tracked expedited shipping.
………….………….………….………….
Gold embellishments are painted by hand and by nature will vary slightly across each print, making each individual print special and unique!
The signature and edition # have been mocked up digitally for website display only. All prints will come hand-signed & numbered by the artist in the same locations.
Frames are not included and are shown only as examples for framing this print.
Colours on the screen may vary slightly from the physical artwork that you receive, as colours are displayed differently across computer screens due to various settings.
Paper details: 300 gsm heavy paper, 100% cotton fibre, acid free, lignin free, chlorine free, and pH buffered for preservation of the artwork.
For shipping outside of Canada & the US please contact the artist at ar[email protected] or use the 'Contact' page on this website.
Price is listed in Canadian currency (CAD$). Conversions from other countries will be handled automatically at checkout.