Pearlescent Galaxy Print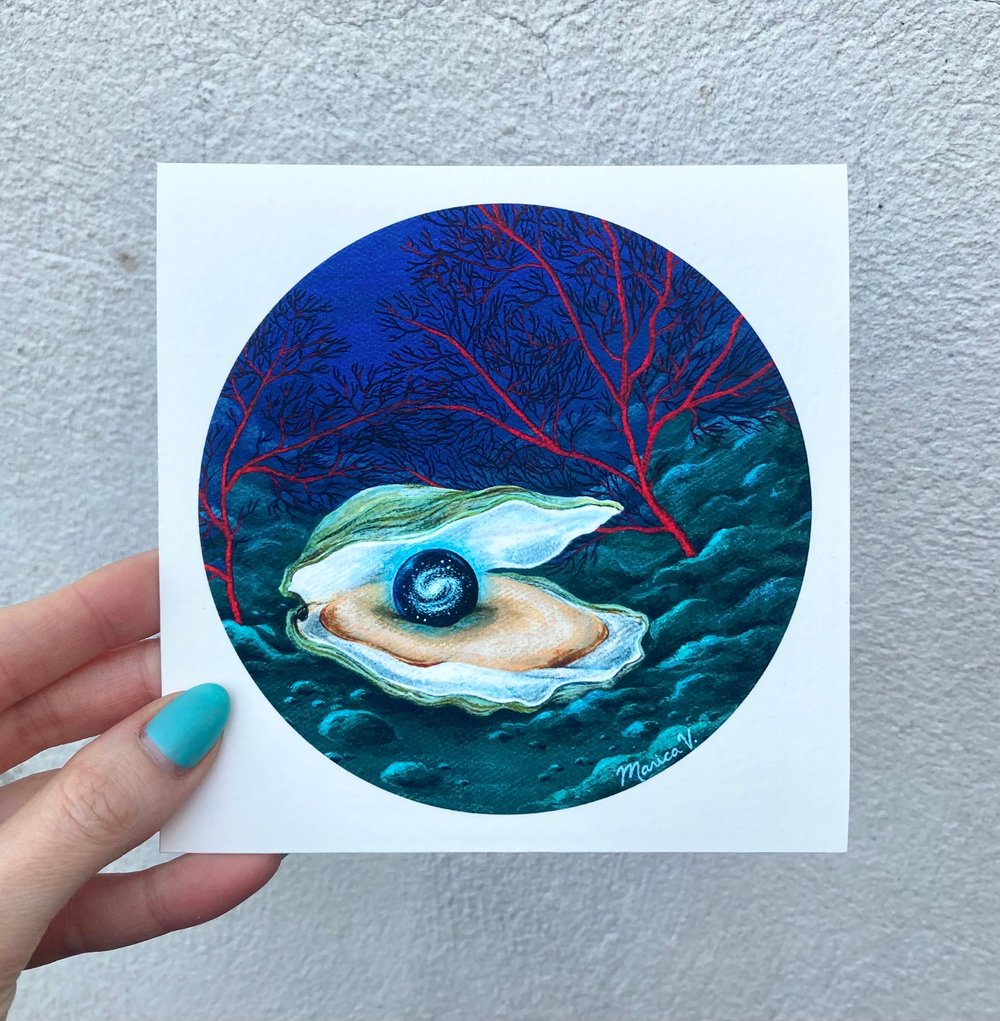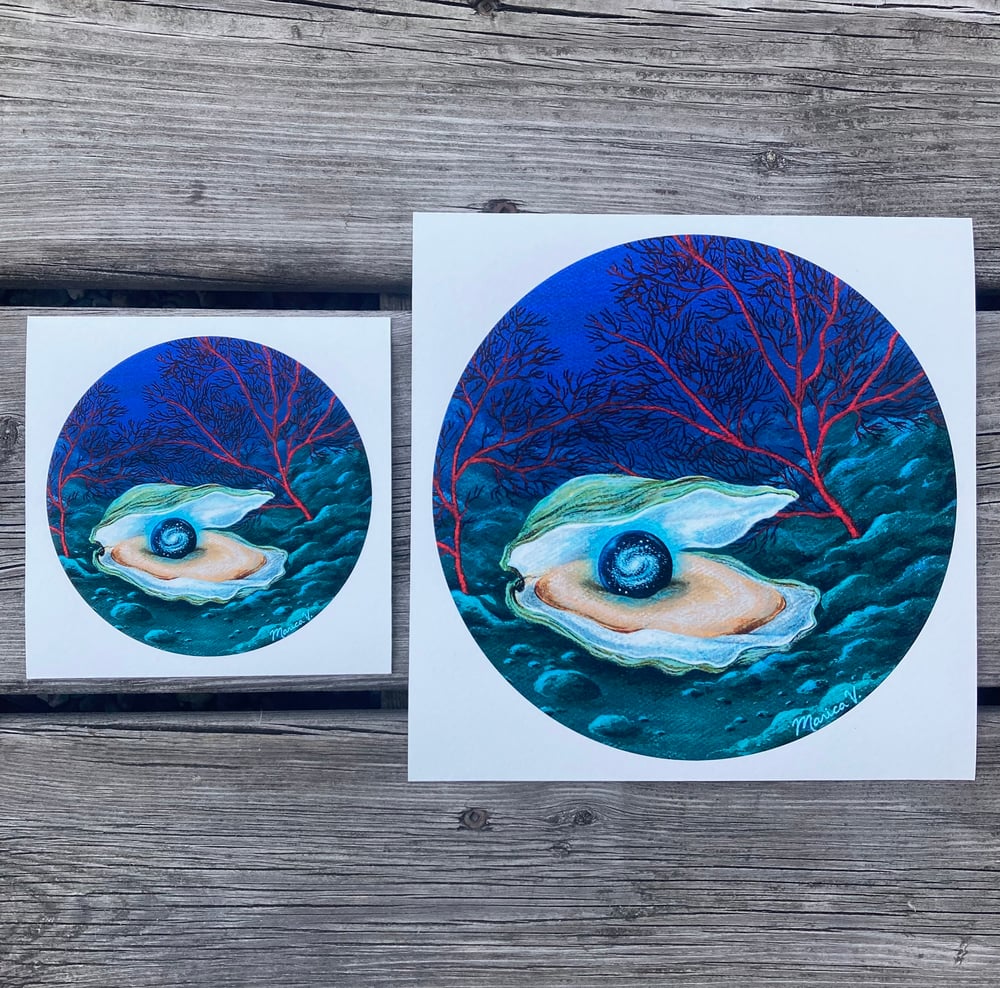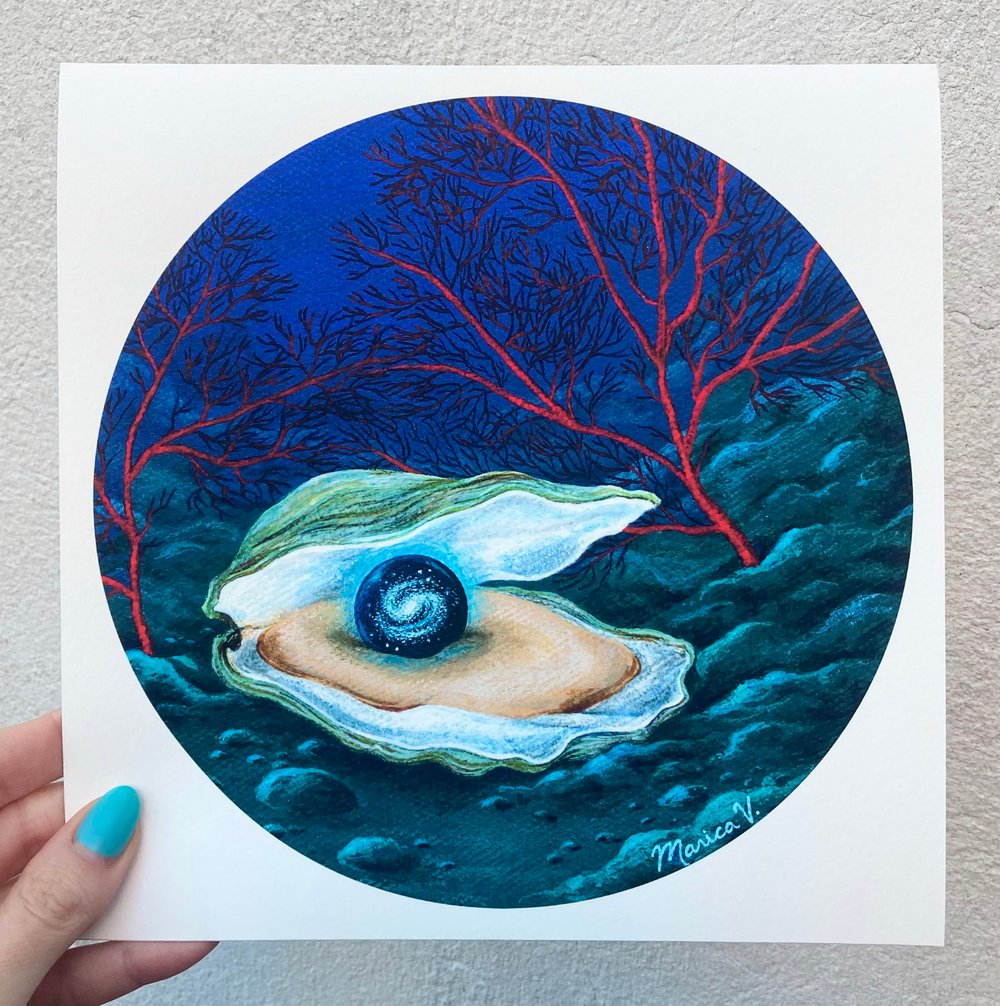 Signed and numbered limited edition textured matte paper giclée print of the original acrylic painting on round canvas (original is sold).
Available in 2 sizes, each printed in limited numbers. 4.5" x 4.5" image conveniently printed on 5" x 5" paper and 7.5" x 7.5" image conveniently printed on 8" x 8" paper to easily fit into standard frames.
Edition of 25 per size only.
Printed, signed and numbered to order. Please allow 5-7 business days for artwork to ship. Ships flat.
Paper details: 500 gsm heavy paper, 100% cotton fibre, acid free, lignin free, and pH buffered for preservation of the artwork.
For shipping outside of Canada & the US please contact the artist at artbymarica@outlook.com
Prices are listed in Canadian currency (CAD$). Conversions from other countries will be handled automatically at checkout.