"Surreal Sidewalk" Series Limited Edition Prints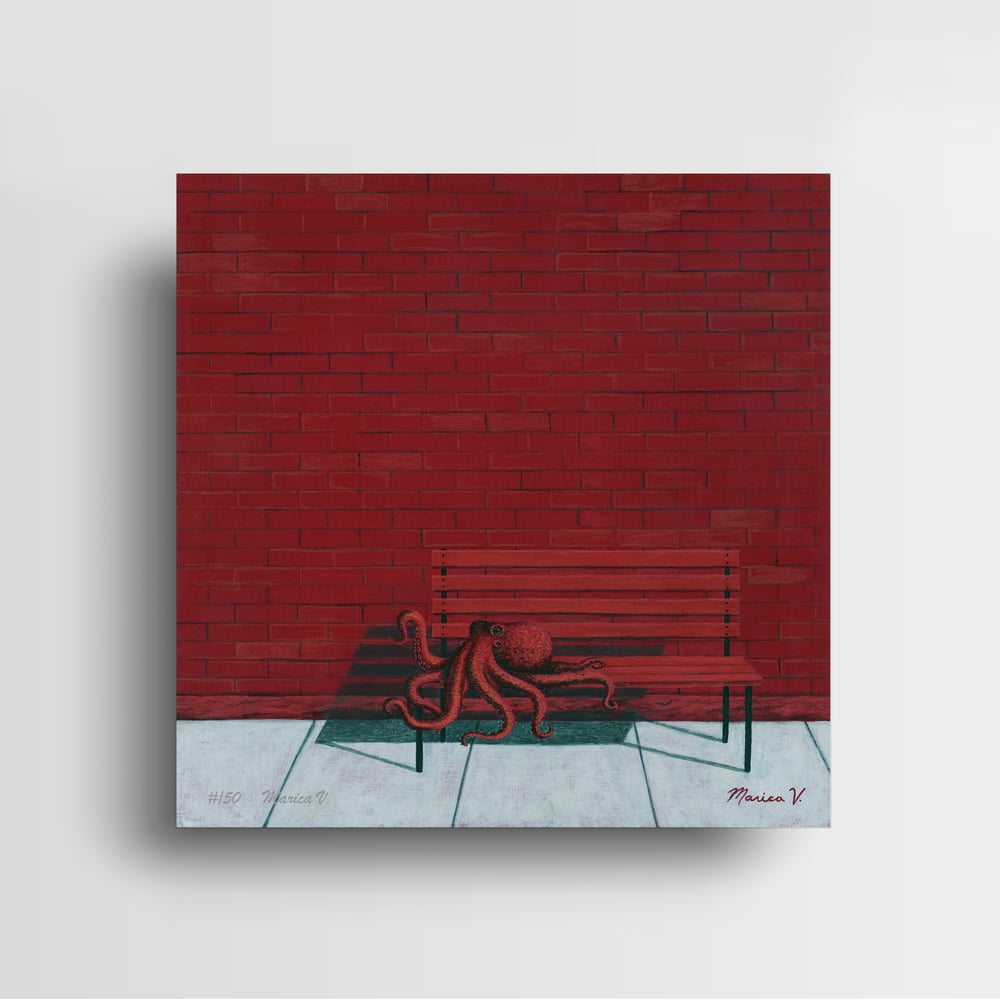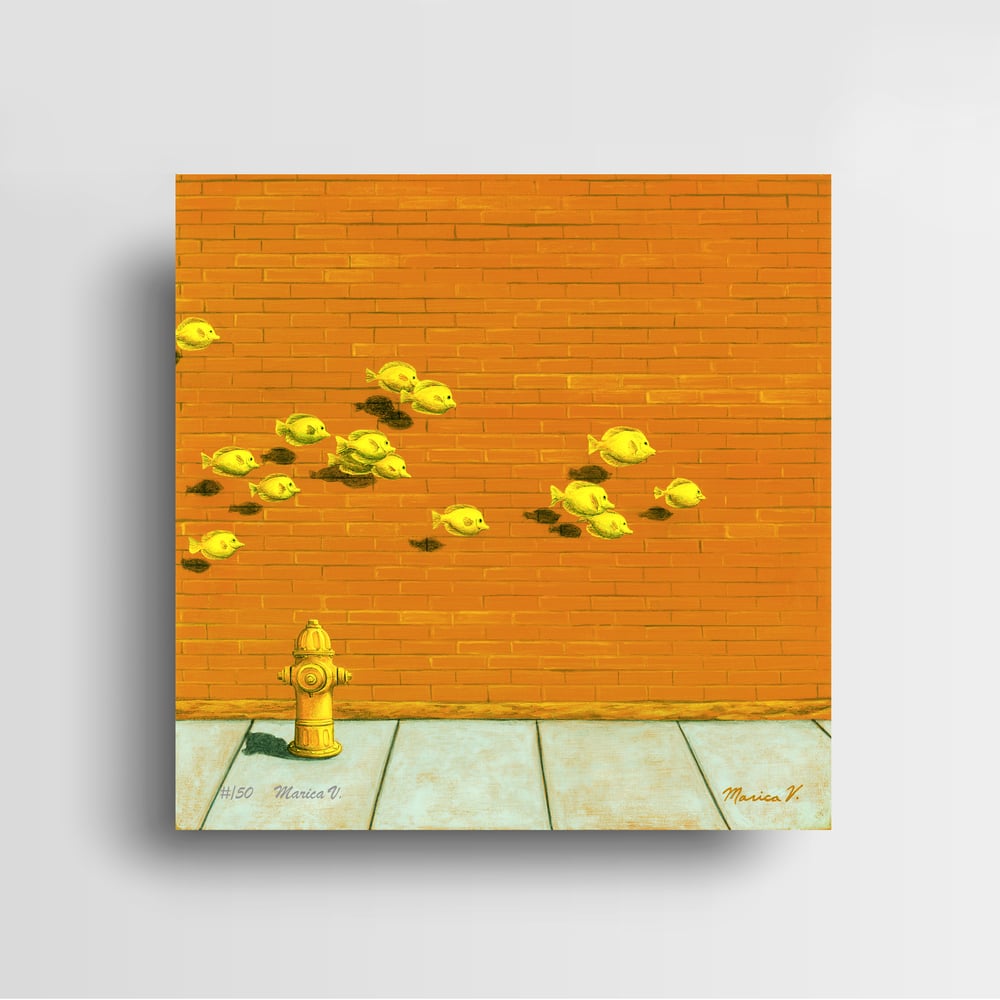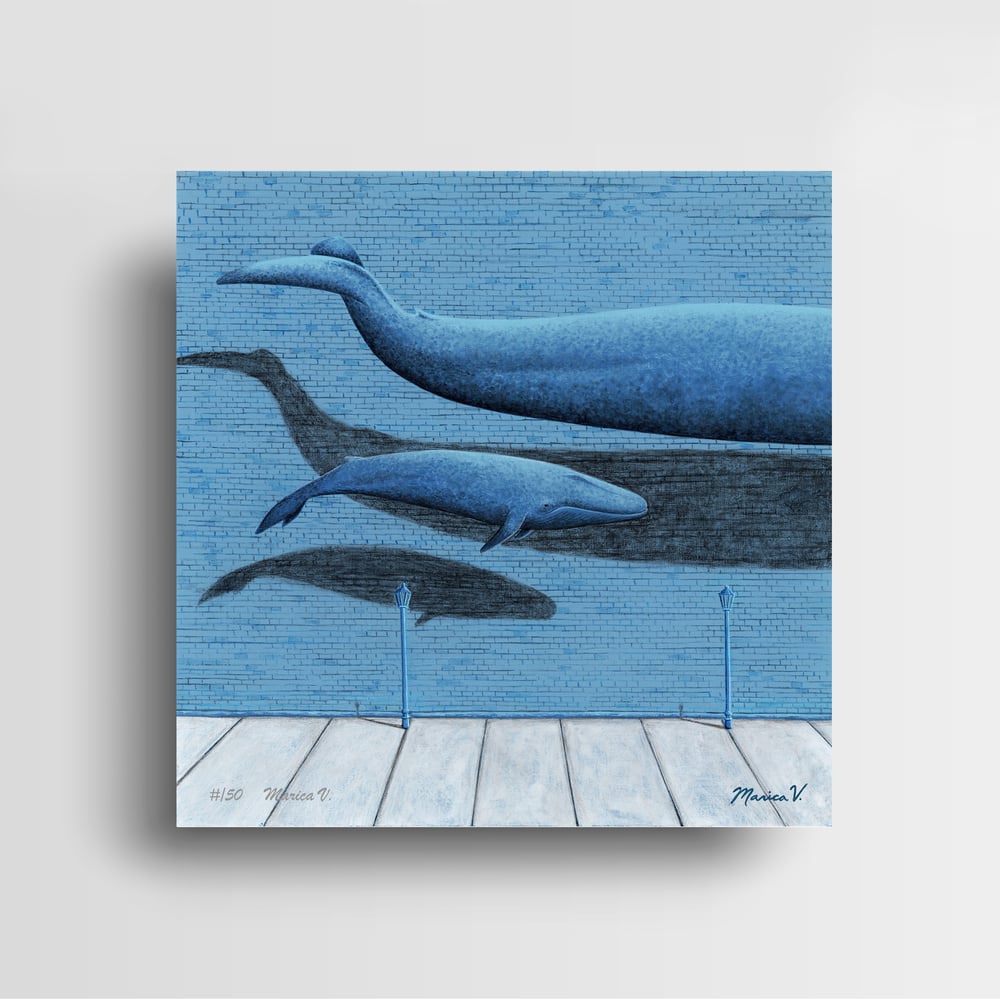 Sold individually or as a set.
SAVE 20% WHEN YOU PURCHASE THE ENTIRE SERIES, FRAMED OR UNFRAMED!*
*This discount is automatically applied when the entire series is selected under 'select option'.
Signed and numbered limited edition flat matte paper giclée prints of the original acrylic paintings on wood (originals are all sold).
Edition of 50 of each artwork only.
UNFRAMED PRINT DETAILS:
• Sold individually or as a set (Save 20% if purchasing the entire set!)
• 6" x 6" full bleed print (no border)
• Printed, signed and numbered to order. Please allow 5-7 business days for unframed artwork to ship. Ships flat.
FRAMED PRINT DETAILS:
• Sold individually or as a set (Save 20% if purchasing the entire set!)
• Overall framed size is 7.75" x 7.75"
• Framed in the same lacquer-coated, colourful wood frames as the original paintings, including regular glass to protect the print and a back hanger installed for wall hanging
(Photos are shown without glass to avoid glare when photographing, but framed prints will come with glass as it's mandatory for protecting delicate art prints!)
• Printed, signed and numbered, and custom framed to order. Please allow 3-4 weeks for custom framed artwork to ship. Ships in a box.
(Thank you for your patience and understanding when it comes to the timeline & cost of custom framing artwork. Yes, custom framing often costs as much as or more than artwork, but I have extended my artist discount on framing which normally retails at approx. $80 each for these particular frames!) We will try our best to ship as soon as custom framing is complete!
………….………….………….………….
The signature and edition # have been mocked up digitally for website display only. All prints will come hand-signed & numbered by the artist in the same locations.
Colours on the screen may vary slightly from the physical artwork that you receive, as colours are displayed differently across computer screens due to various settings.
Paper details: 300 gsm heavy paper, 100% cotton fibre, acid free, lignin free, chlorine free, and pH buffered for preservation of the artwork.
For shipping outside of Canada & the US please contact the artist at [email protected]
Price is listed in Canadian currency (CAD$). Conversions from other countries will be handled automatically at checkout.