Parallel Explorers (As Above, So Below)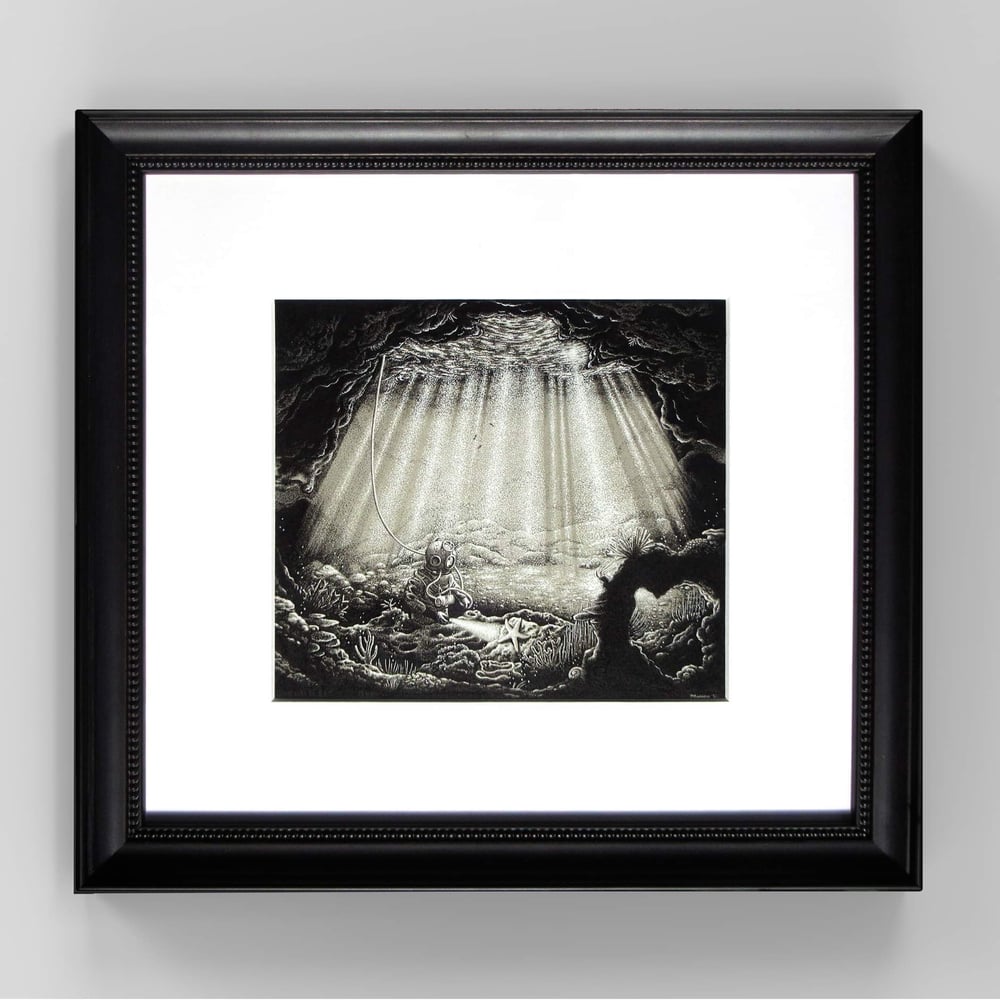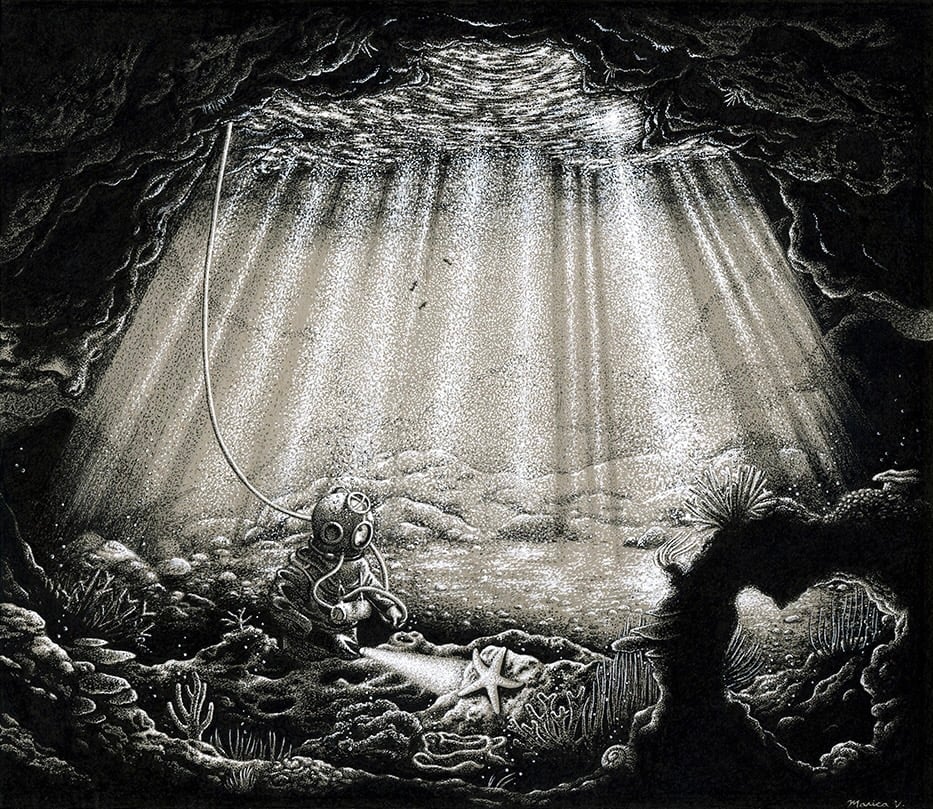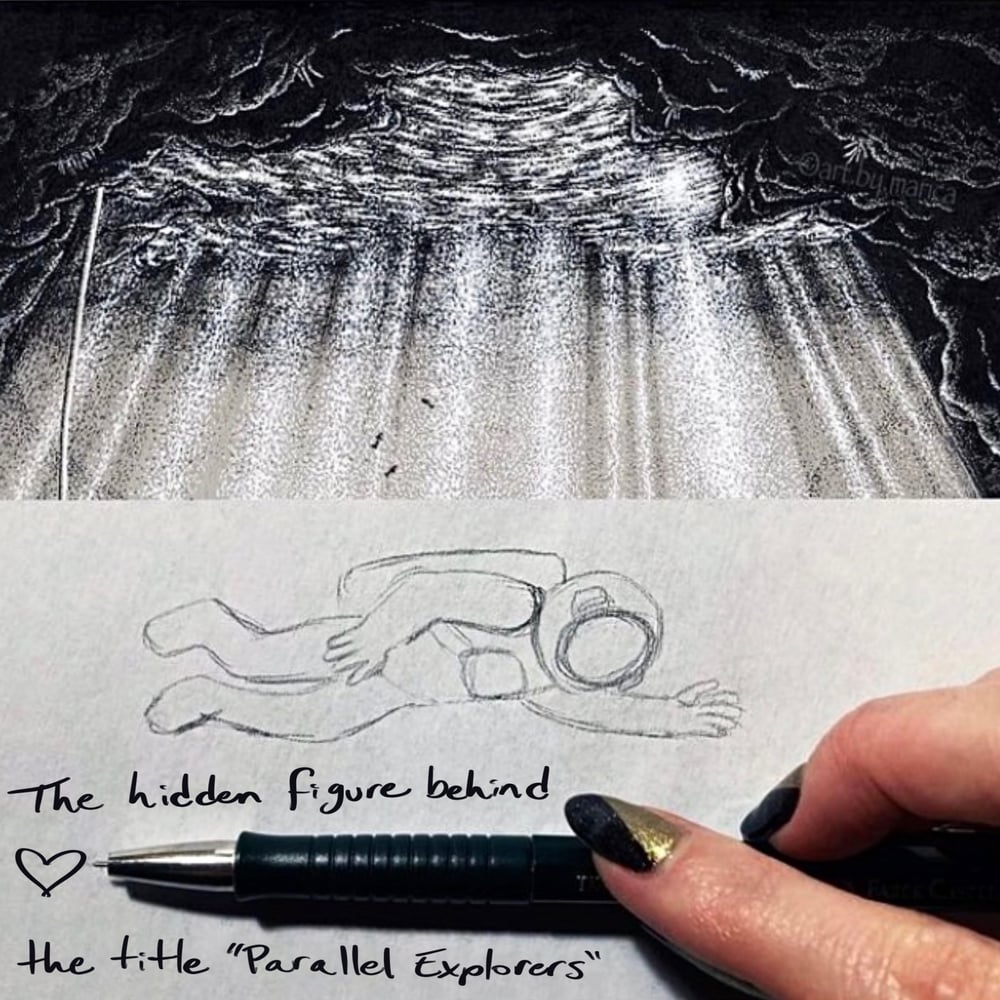 Original drawing on warm grey paper, created using the stippling technique (tiny dots) in black & white ink.
This drawing took approximately 1 month to create using this time-consuming technique!
The scuba diver explores the bottom of the ocean while the hidden figure, seen in the shape of the trench opening, is a nod to the astronaut that explores the other end of the universe. Both, in some ways, see the stars.
Expertly custom framed in a beaded matte black frame to compliment the dots used to create the artwork, acid free bright white mat, and museum-quality UV-protected and low reflection glass. Wire installed for easy wall hanging.
7.5" x 6.5" drawing with 2" mat and 1" frame. Overall size is 13.5" x 12.5".
For shipping outside of Canada & the US please contact the artist at artbymarica@outlook.com
Price is listed in Canadian currency (CAD$). Conversions from other countries will be handled automatically at checkout.