Painted Nature: Tree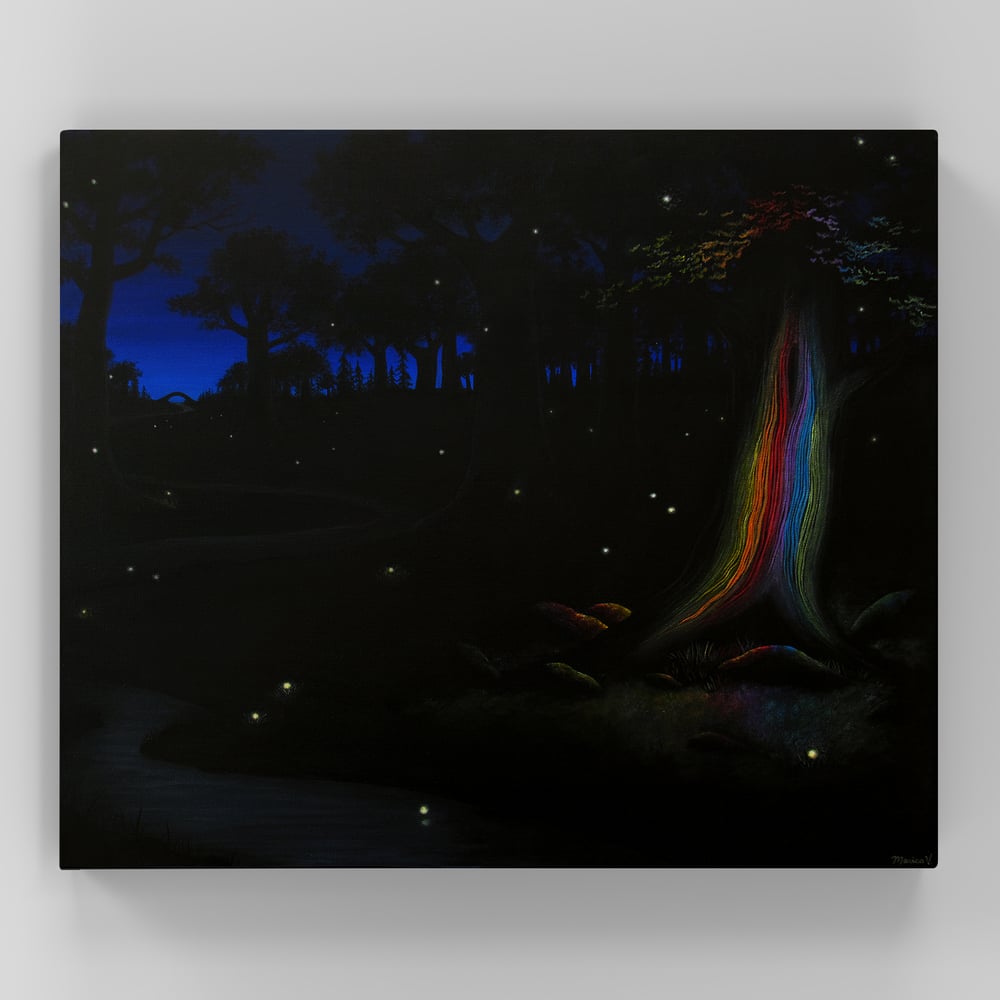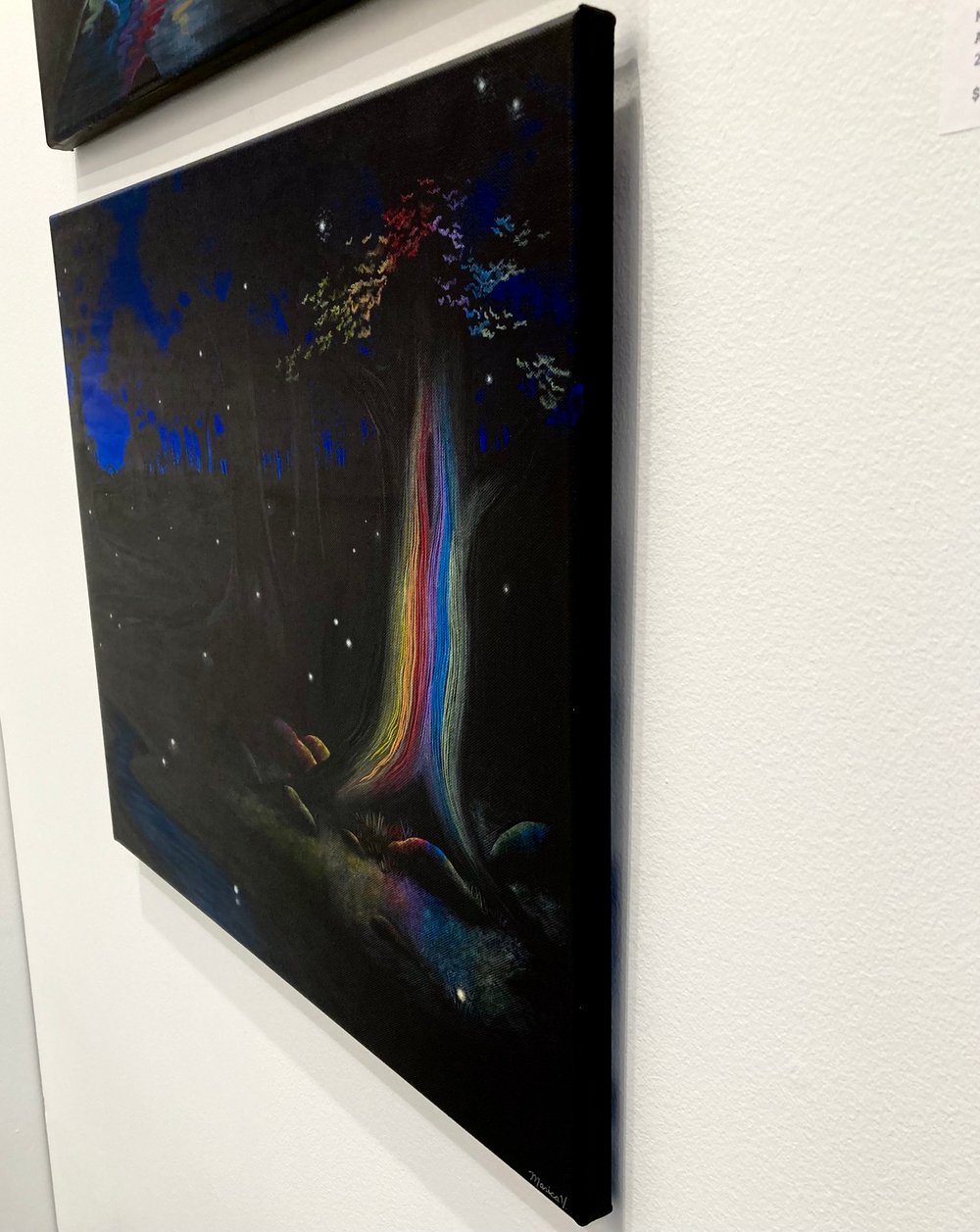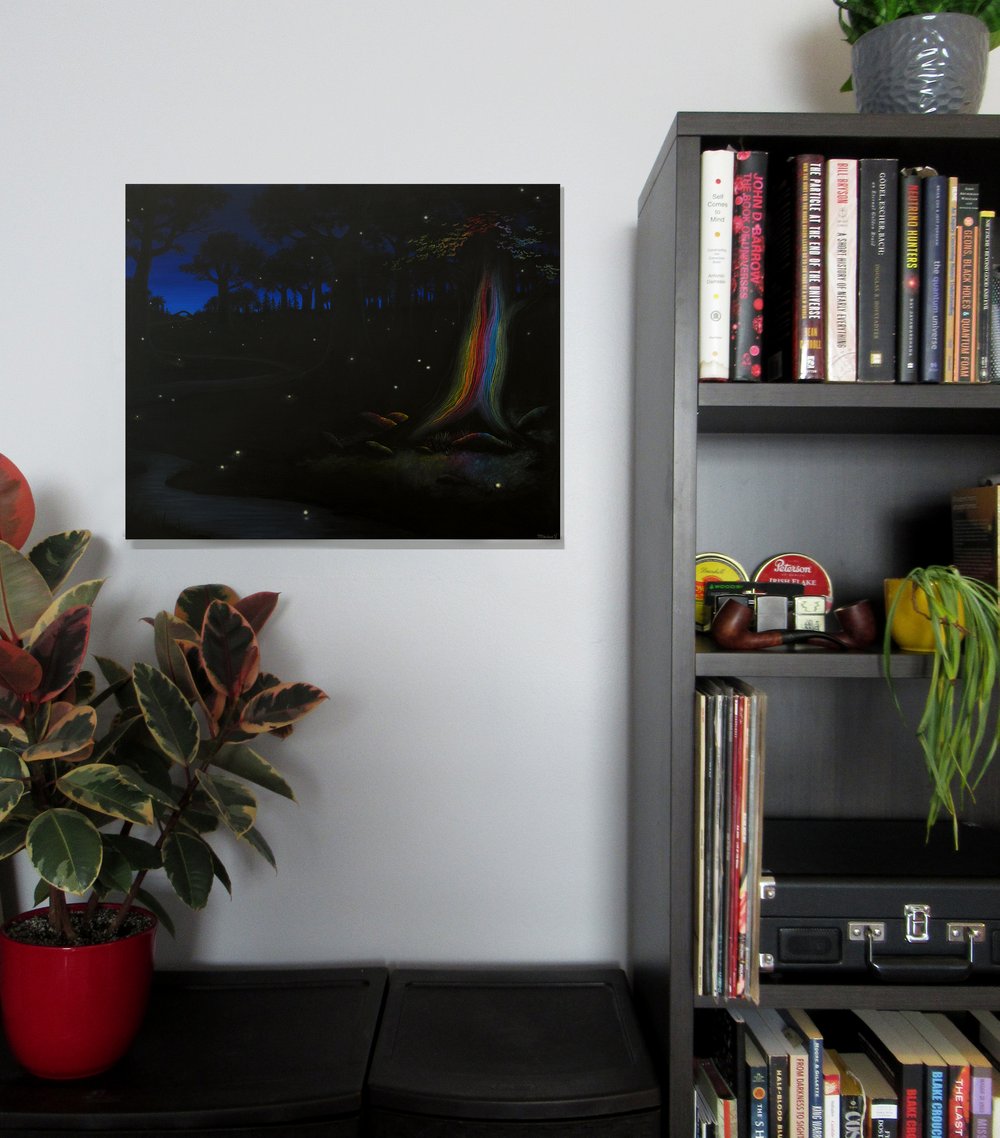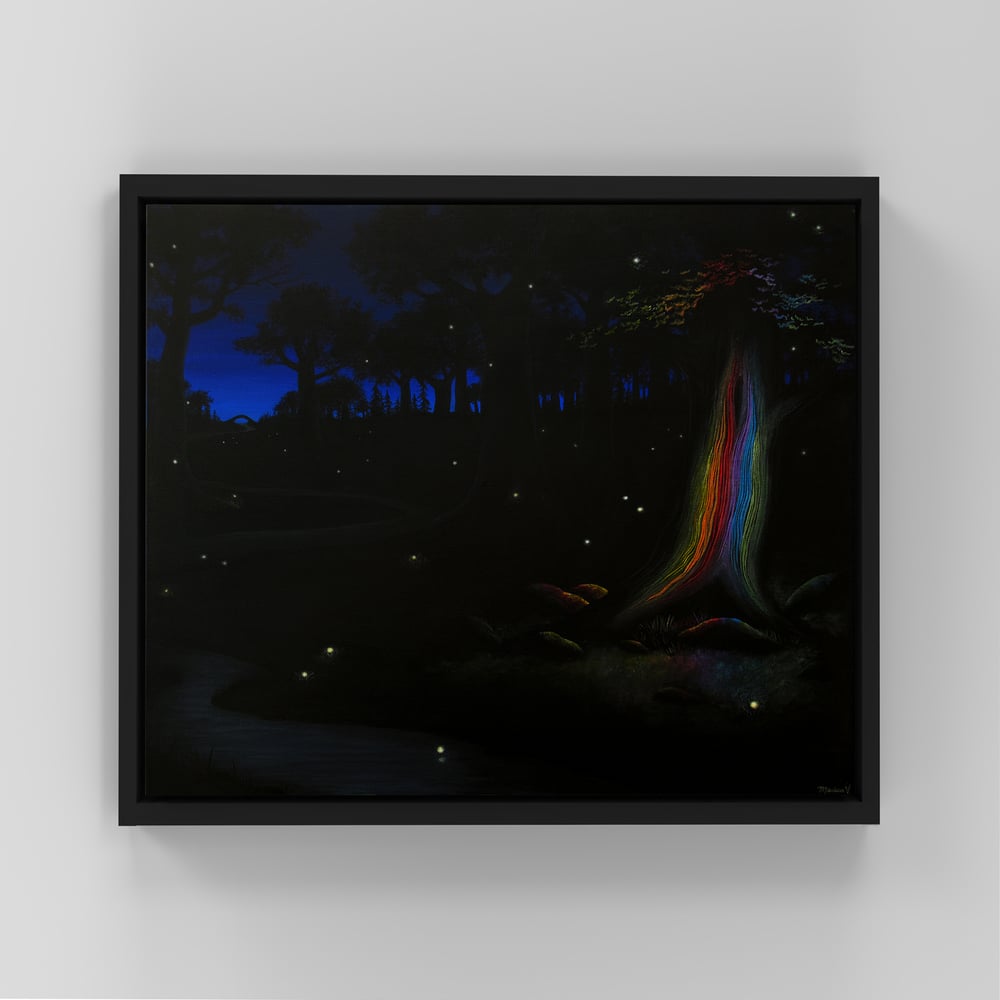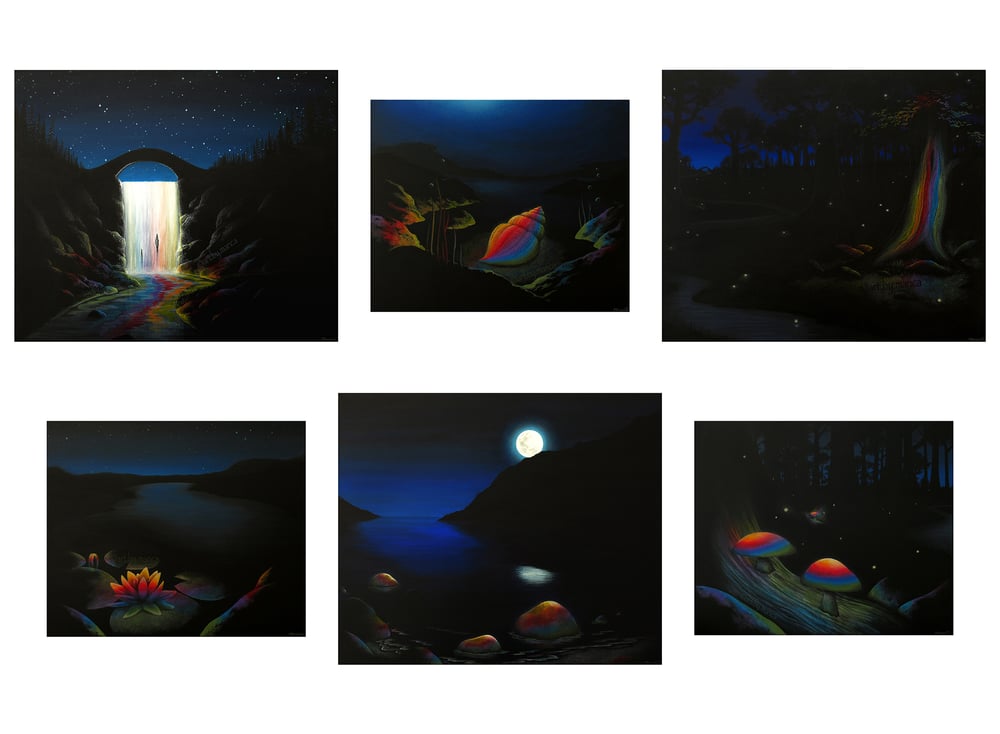 The image of paint running down a waterfall at night came to me in a dream and sparked the idea for the entire "Painted Nature" series. The goal of this series is to highlight beautiful elements in nature (water, stones, bark, mushrooms, seashells, lilies) with the illusion of glowing light and the use of surreal colours, as if these features were painted multi-colour in real life.
20" x 24" acrylic painting on 0.75" deep canvas (unframed*). Edges are painted black. Artwork is ready to hang.
This artwork is part of the "Painted Nature" series.
*The painting is on canvas with wrapped edges and does not require a frame for display, but it can be framed before shipping for an additional fee upon request. For framing inquiries, please use the Contact page on this website, e-mail directly at [email protected], or leave a note at checkout and the artist will reach out.
Please allow 2-5 business days for the art to be packaged in a box & shipped. Insured shipping is always included for original art.
………….………….………….………….
Colours on the screen may vary slightly from the physical artwork that you receive, as colours are displayed differently across computer screens due to various settings.
For shipping outside of Canada & the US please contact the artist at ar[email protected] or use the 'Contact' page on this website.
Price is listed in Canadian currency (CAD$). Conversions from other countries will be handled automatically at checkout.